Urgent Care vs ER Clinic Q&A
Reach out to our team today at Doctors Urgent Care and learn about a wide variety of medical services that we offer patients of all ages. For more information, call us or visit us online to check our business hours. We serve patients from Ocala, FL and surrounding areas.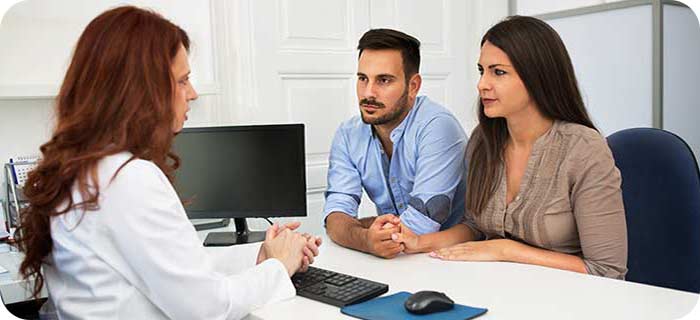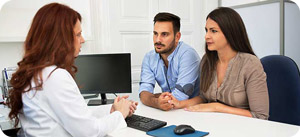 Table of Contents:
Is an Urgent Care faster than the ER?
What is the difference between emergency care and urgent care?
Should I go to an urgent care or the ER?
What are some benefits of going to an urgent care instead of an ER?
Is an Urgent Care faster than the ER?

Urgent cares are becoming more widespread in use for people seeking medical care on an as-needed basis with facilities being opened in many cities as an alternative for patients to receive quick and convenient medical treatment. The speed at which patients can receive care is dependent on the location and the day, however, urgent care will typically be faster than the ER as patients are seen on a first-come, first-served basis to ensure everyone gets seen in a reasonable time. Emergency room care patients are seen in the same manner when they are slower, however life-threatening and emergency cases will be prioritized as they come in and minor conditions will be dropped in priority for receiving treatment. This means patients can often end up waiting several hours in the emergency room waiting for areas for minor ailments. Urgent care patients have fewer complex conditions that are not life-threatening, meaning diagnosis and treatment are much quicker, allowing for a more rapid turnover of patients through the clinic.
What is the difference between emergency care and urgent care?

Urgent care is able to treat any illness or injury that is not considered to be life-threatening or complex, leaving the emergency room free for life-threatening situations or patients that require more advanced medical treatment due to existing medical conditions. Urgent care provides treatment to patients of all ages for a range of symptoms such as cough, sore throat, flu, cuts, ear infections, urinary infections, sprains, strains, bruises, simple fractures, headaches, and many other conditions that are not life-threatening. Most urgent care clinics provide onsite laboratory and x-ray services, which allows them to easily diagnose conditions without having to send patients to other facilities. Urgent care clinics offer extended hours from early in the morning into the evening and over the weekend, enabling people to access medical care when it is convenient for them, without overwhelming emergency rooms with non-life-threatening cases. Emergency cares are focused on providing life-saving treatment of critical or complex medical conditions where immediate medical care can mean the difference between life and death. With on-hand availability of all diagnostic testing methods, as well as a full staff of specialized doctors and surgeons, they are able to provide life-saving treatment for patients in dire situations.
Should I go to an urgent care or the ER?

The suitability of seeking medical attention through urgent care versus the emergency room will be based on each individual case. Urgent cares are focused on the diagnosis and treatment of almost any illness or injury that isn't considered life-threatening. Patients are typically seen and treated by a doctor or suitable medical professional much faster than if they were to seek treatment through an emergency room for a non-emergency condition. Doctors Urgent Care is open seven days a week, from early in the morning through to the evening hours during the week and on the weekends to provide access to medical treatment when individuals need it. With onsite laboratory and x-ray services, we can perform many diagnostic tests as needed during your visit to ensure that we are providing a thorough examination in order to diagnose and treat your medical condition in a single visit. Having access to an urgent care clinic in populated areas provides easy access for individuals. This prevents the hospital emergency rooms from getting bogged down, allowing them to focus on medical emergencies that are often life-threatening in nature, where seconds count for patients to receive immediate medical treatment.
What are some benefits of going to an urgent care instead of an ER?

There are many benefits to receiving medical treatment through urgent cares as opposed to an emergency room – just ask our team of healthcare professionals at Doctors Urgent Care. Even if urgent care is an option, illnesses or injuries that are life-threatening in nature must go immediately to the nearest emergency room or call 911 to be transported there by ambulance. Urgent care is a convenient alternative for illnesses and injuries that are not considered life-threatening, with several benefits to patients seeking care.

Urgent care clinics do not allow for patients to book appointments, instead, patients are treated in the order they check-in, meaning patients are in and out fairly quickly. On the contrary, an emergency room will bump minor conditions for more serious cases, so patients can experience lengthy wait times of up to several hours during a busy time. Urgent care treatments cost significantly less money than a visit to an emergency room and many insurance plans provide coverage or a co-pay option for patients so patients are able to afford to pay for their care through this option.

If you are in need of urgent care, then contact us through our website. We serve patients from Ocala FL, Silver Springs Shores FL, Huntington FL, Zuber FL, Anthony FL, and surrounding areas.